I know I am!
I got addicted to the NBC show Heroes from the very first episode and since Season 2 was cut short for various reasons, I have especially been suffering.
But there are a few thing that we can do in the meantime until we wait for our favorite heroes to return this fall.
1. Go to the
NBC website
and watch the first 5 episodes of Season 2.
2. Read the untold story of Hiro and Charlie in the Heroes Novel, "Saving Charlie"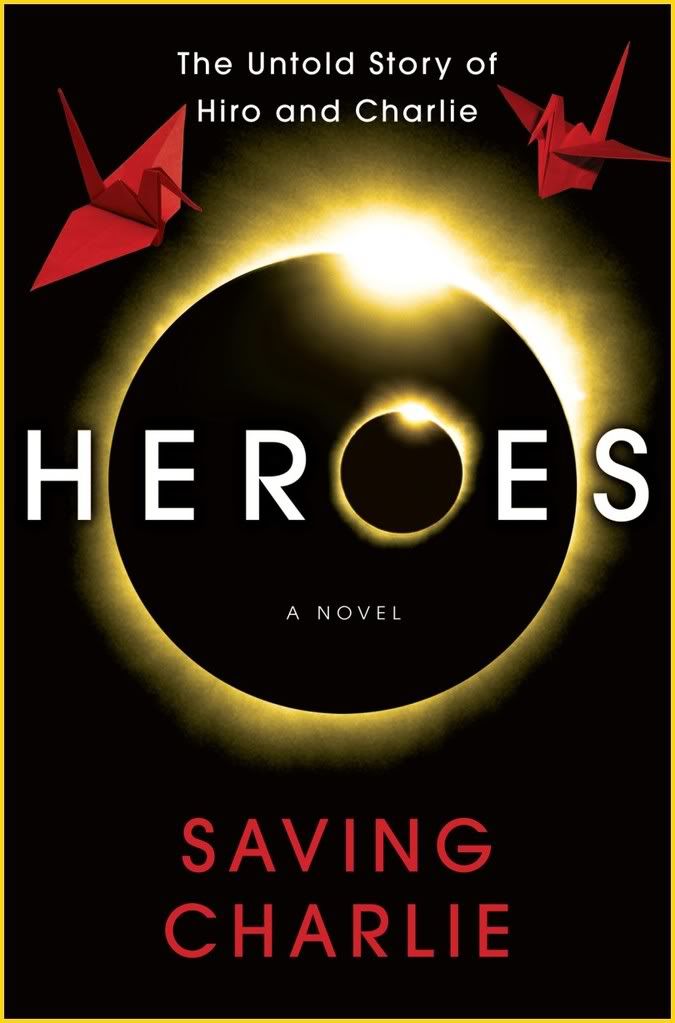 I rented this book from my local library (so exited that they had it I scared the librarian when I screamed for joy!)
and that was a few days ago and I am already half way through it! You get to find out all the details of what happened when Hiro teleported and left Ando by himself in the diner, and what took him so long to come back. it's awesome. A must read if you're a heroe's fan like me :)
3. Check out the Graphic Novel, it's awesome! Available where most books are sold
I got to take a peek at this one in the bookstore Borders and the stories are quite short, brilliant pictures, and it does fill in little gaps from the show. $30